WELCOME TO
FASO
COTON
Nous sommes une entreprise privée de la filière coton basée dans la zone centre du Burkina Faso, opérant dans la transformation du coton-graine et la commercialisation de ces produits.
A travers cette activité, nous soutenons le développement des exploitations agricoles et des organisations paysannes, et contribuons ainsi à l'amélioration du niveau de vie des communautés rurales de la zone.
Our expertise
Agricultural Supervision
Ces activités consistent principalement en la fourniture de conseils et de techniques agricoles aux producteurs, l'approvisionnement en intrants et matériels agricoles, à l'entretien sommaire des pistes cotonnières et à la collecte du coton des lieux de production vers les usines d'égrenage.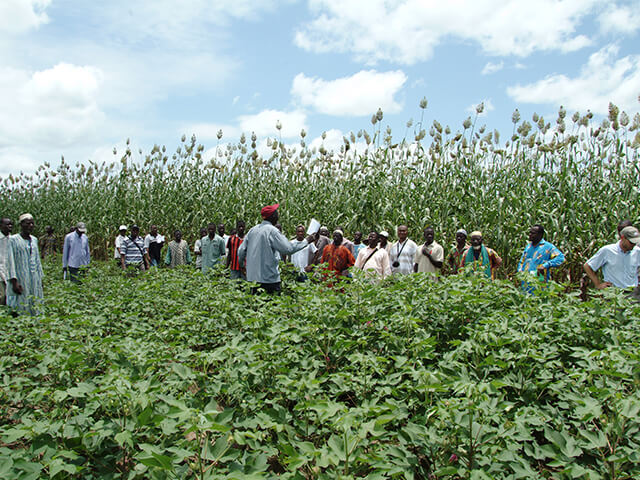 Les actions sont menées en collaboration avec le Programme Coton de l'INERA. Read more
Some key figures
329
Collaborateurs permanents
183
Personnels Saisonniers

24209
Producteurs

22578
Tonnes de coton égrenées lors de la campagne 2022-2023
Our Commitments

Net Zero Carbon Plan
According to the commitment made by The Aga Khan Development Network (AKDN) and IPS (WA), FASO COTON is committed to: Measure, monitor and report Scope 1, 2 and 3 greenhouse gas (GHG) emissions...

CSR Policy